Top O' the Morning To Ya…
03/05/2018 - Monday
9
Thin Slice
Hillary (R), Little Baby Jesus, Holtz, Steroid, Gandalf, Starbuck, Cindy O'Reilly, TORMUND, Thin Slice
What started out as a workout quickly turned into a party with the tip of one magical cap…
Stuff We Did
Straight to the Muthaship with one stop for COP (SSH, Merkins, Mtn CLimbers, Wide Arms)
Up the spiral, Down the Spiral, Back up the Spiral (this place is the f*ckin' worst)
Merkins while we wait for the PAX
Down the Steps, Up the Steps, Down the Spiral
Plank for the Six
Up 5th Street, left on Tryon, right on 3rd
Stop for Dips and Derkins at the Barings Building
Down 3rd, left on Mint, to the Spaceship
Up the Stairs to the Top, down the Double Ramp
AYG to the top of the ramp 2x
Up 1st to Church, Museum cut through to the Mint Steps for Dips, Derkins, and Step-Ups
Down Tryon, left on Carson, stop at the Light Rail Plaza for Dips, Merkins, Staggers
Take it Home
COT
Nude Banter
I haven't been out to PWW in a while.  It's great to see that it is alive and well.  I like it because sometimes it's good to go somewhere and not have to worry about peoples feelings.  Can't keep up?  Well that's your problem. Have thoughts about how the Q should be running the workout? Sure, share away.
No different today.  All business for the first 35 minutes.  Kept things moving at a brisk pace.  Only enough time for the one standard suggestion.  Replace COWBELL with STAIRS and this is Hillary:
But then we got to the big steps at the Mint museum and there they were…  just laying there nestled in a pile of leaves: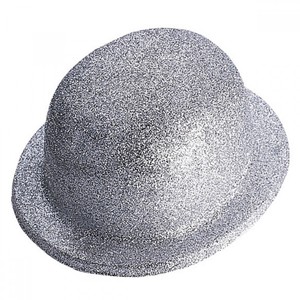 Two party hats!  Cindy proceeds to don the silver one and as soon as it hits the top of his head, he starts chatting me up and it sounds exactly like Brad Pitt in Snatch.  "Cup o tea for the big feller? You like dags?!" The whole mood changes.  Hillary has new and inventive suggestions about step-ups, Steroid starts telling everyone how just one cycle will never get detected in the urine sample, Tormund whipped out a corn cob pipe and started puffing away, and Baby Jesus ripped off his shirt Hulk Hogan style #TeamRifty!  From there it was all rainbows and sunshine.  When I got to the office this morning I walked right by the spot where the party started.  The other hat was still there!  Of course I grabbed it and have been wearing it since.  No better way to combat the Monday work blues than showing up in some sweet new headgear.
Announcements
Scottsdale, AZ launches next weekish.  Some say there's only old people and escorts out there, but we're gonna turn all that around…
Always a pleasure Gandalf, thanks for the keys.
In case you missed it, join me at the WIB tomorrow for more nonsense.